About me
Entrepreneur, Adventurer and open to new challenges.
What Letslunchers say about Steve(3)
Luxembourgish - my next language I have to learn!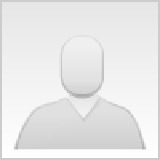 Steve and his startup are working on a great idea for a product. I look forward to their launch. In many ways we are in the same boat in the stage of our companies so it was cool to relate on that level. I look forward to keeping in touch with Steve as both of our startups proceed.
Discussing Steve's experiences in his home country of Luxembourg and the story behind his current startup, Zapon, made for a fascinating lunch. Very personable and talkative, I would definitely suggest Steve to fellow entrepreneurs in the mobile and location-based industries!