About me
Hi, I'm Dru! I took a leave of absence from UC Berkeley in my first year, so I guess you could call me a cliché 21 year old Startup Founder. I was the 1st BizDev hire at Heyzap (YC and USV funded), where I helped them to expand their game distribution network to over 300,000 websites, as well as, partnering with game studios with existing userbases of over 100 million players. Now I'm the founder of a startup in the mobile space.
What Letslunchers say about Dru(3)
Dru is a very smart person, very knowledgeable, positive and pleasant. Would be very happy to keep in touch with him, share ideas, brainstorm and consult with.
Thu, Mar 3 in Palo Alto, CA at
Pasta?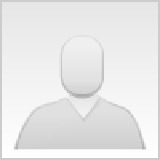 This guy is really funny, helpful, and awesome.