About me
Co-Founder/CTO of PiggyBackr (http://angel.co/piggybackr) a (totally funded!) startup. Hacking since age 4. Please, utilize my technical expertise! I love talking to smart people and I want to help you! Looking forward to meeting cool people and making awesome and mutually beneficial connections.
Companies Keenahn Follows
(1)
What Letslunchers say about Keenahn(5)
Keenahn is an energetic guy with an entrepreneurial drive. He's a talented computer engineer by trade and a techrepreneur by passion. Look forward to seeing his startup idea play out and keeping in touch through LA's great tech community!
Keenahn can best be described as ecclectic. He is smart and funny. I really enjoyed chatting with him about his dreams and he was equally interested in hearing about my life and future plans.
Wed, May 4 in San Francisco, CA at
Craft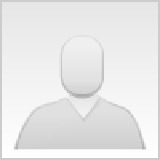 Keenahn's mom is right - he is a cool dude and a smart, bright one at that. I look forward to keeping in touch with him and exploring mutual business opportunities