About me
*Over 13 years of experience in the financial services industry. *Committed to the coaching process, guiding others to achieve mastery of skills and realizations of their own goals and objectives. *High level of energy with strong organizational and time management skills. *Reputation for ethical relationships with all clients and customers. *Reliable and adaptable, learn new systems quickly, and take initiative. *Strong leadership skills with over 6 years of managerial experience.
What Letslunchers say about Christopher(6)
So great to meet Chris today. His passion for helping people is strong and I gained a clear understading of his mission through his work and community involvement.
I enjoyed meeting with Christopher on Friday. I look forward to future meetings.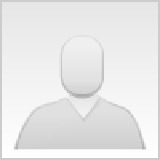 I enjoyed my lunch with Christopher. I was impressed by his knowledge and understanding of issues surrounding people who get into financial distress and encouraged by his passion for helping them. He is a good contact to have in your network.