About me
Work in Technology M&A. Fan of everything Tech. Love sports. Enjoy exercise and working out. When I have time, I try to explore SF and everything it has to offer.
Companies David Follows
(1)
What Letslunchers say about David(2)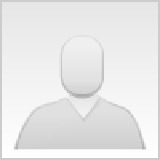 David provides invaluable insight to the startups and technology world and gave me some great advice on my startup. Bonus: he comes with a fair dose of wit too! I look forward to learning more from him in the future!