About me
Looking for interesting people to lunch with
What Letslunchers say about Hooman(3)
Had a great lunch - it was always great to connect with another entrepreneur that's trying to make waves! I hope we get a chance to meet up again.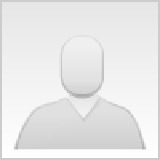 My lunch with Hooman was pretty good. He previously had a LetsLunch with one of my business partners, so he new about the projects I've been working on. I'm excited to see where he will be taking Booka.me. A lot of the businesses and clients I work with may be interested in using the services that Booka.me has to offer.
We had a great conversation. He is working on some interesting stuff!