About me
Current Project: www.GrubCrawl.com
What Letslunchers say about Deryk(5)
Had a good lunch with Deryk. They are working on a couple of great ideas/projects.
Deryk is a bright, energetic guy with a couple great start-up ideas he is working night and day to get off the ground. He and I got along great and had an easy going, intellectual conversation throughout lunch. I highly recommend grabbing a bite with Deryk and look forward to watching him grow his businesses!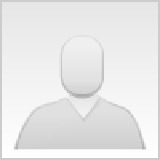 It was great to meet Deryk who has tons of energy and is spearheading two start-ups both of which have very strong potential.