50 Lunches with Entrepreneurs, journey of Francis Marantal
The LetsLunch team recently set out to meet its most active luncher,
Francis
, to ensure we got to celebrate his 
50th
 lunch together.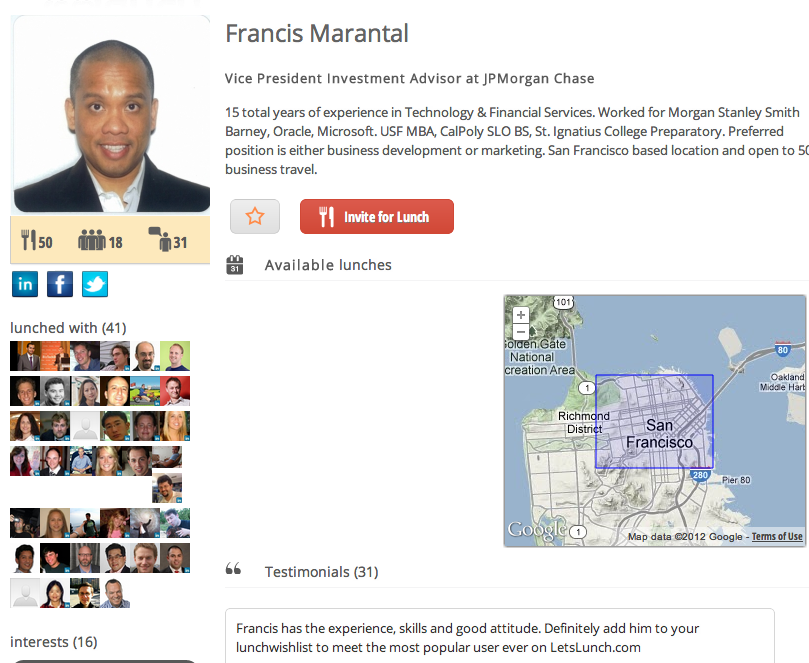 Over the past months Francis met with dozens of entrepreneurs, designers, hackers, social media experts, and others for lunch, expanding his network.
"Lunch is an hour during the day which really gets me out of the intense work schedule and i so look forward to meeting a new person that its one of the high moment of the day for me," says Francis. He followed by expressing his love of meeting fellow lunchers to speak deeply about common topics of interest and really get to know the person 1-on-1.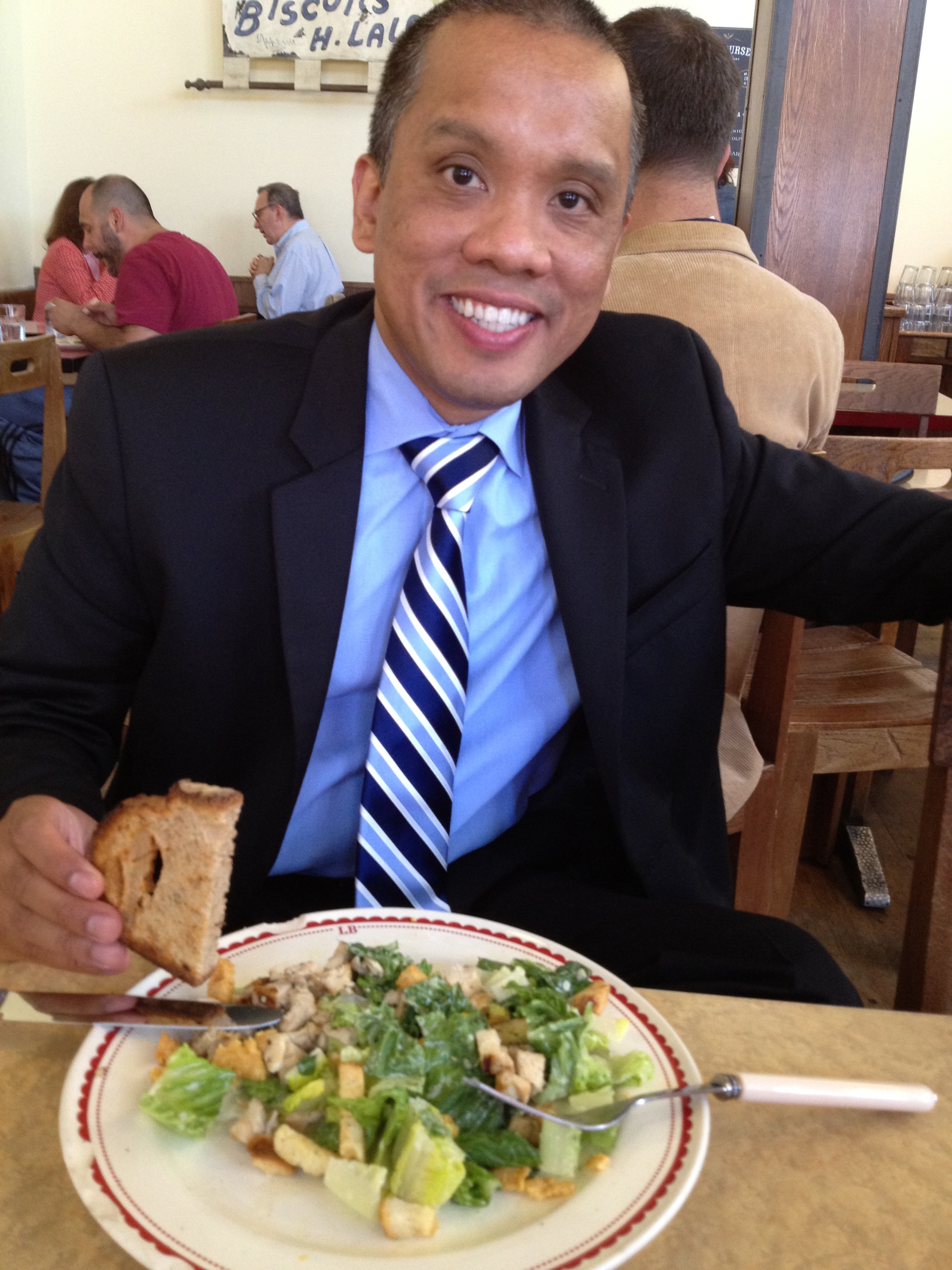 The LetsLunch community is extremely engaged with 20% of its users
LetsLunch.com/search
have enjoyed lunch with a dozen or more fellow users. Users choose when, where, and with whom they want to meet to accommodate their busy schedules and preferences.