Our #1 most-requested feature: LetsLunch goes Hybrid!
we're kicking off the new year with some exciting updates…
LetsLunch is keeping up with the newly changed work culture and going Hybrid.
This means you'll be able to do more with your lunch hour than ever before
. – We now bring innovative ways for you where you can choose which lunch to meet in person and which one to keep it online
. – Choose and book lunches in advance with experts in your industry 
– Meet the professionals and experts you want to meet globally from our user base across the world.

Our platform will help you acquire new skills for you to attain success and make most of your time during the lunch hour.
Learning is the new mantra so we have hand selected exclusive experts in different industries.
Lunch n Learn will be a short interactive experience, repeatable everyday to build discipline and acquire the skills needed to succeed at one's career.
Be a part of our community and get a chance to lunch and learn with the leading experts, influencers and executives.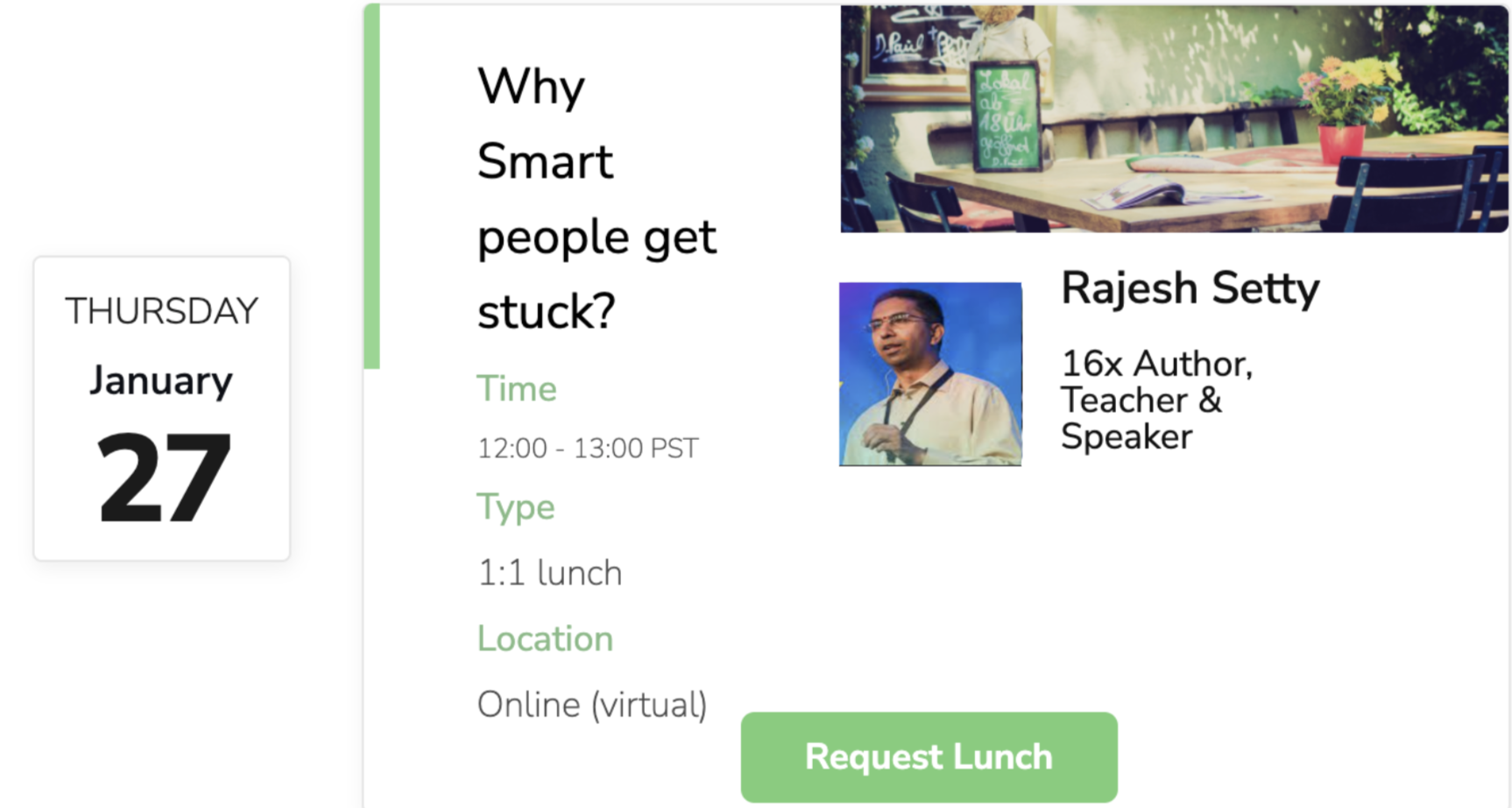 Your lunch time gets real action.So What are you doing for lunch tomorrow?
All the best
Team LetsLunch
PS: Do you have something to teach to LetsLunchers, i bet there's an audience for any type of learnable skill out there, Reach out to me at info@LetsLunch.com to join as a Lunch n Learn Host.