About me
Successful serial, parallel entrepreneur looking to meet up with other folks in the tech community. I'm based in Baltimore, MD but I'll be in the Silicon Valley area for a week on August 21-27 and looking to pack my schedule with awesome meetings. I hope to meet up with you and share a mutually valuable lunch!
What Letslunchers say about Ronald(3)
Had an great lunch with Ron. Always good to talk to people who have "been there" Ron's a good guy with some great things happening. Looking forward to our next lunch.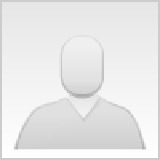 I really enjoyed having lunch with Ronald--always great to have lunch with someone that has very diverse and interesting professional experiences.