About me
Seeking opportunities in young start-up companies where I can participate and contribute to the early-stage growth cycle. Also working on my own start-up in e-publishing.
What Letslunchers say about Ruth(7)
We had a wonderful discussion about e-reading and her new venture, Vleeo. She is an extremely nice person and passionate entrepreneur.
Ruth has a fascinating business model as well as a really great story. She is also a pleasure to chat with and is always interested in connecting. It was an enjoyable lunch!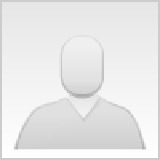 Had a great lunch with Ruth, who is full of ideas and dynamic.