What Letslunchers say about Michael(16)
Very glad I was able to meet Michael. We had a great conversation about our businesses and Michael provided some good thoughts and was eager to help a fellow entrepreneur out.
Really happy about having met Michael. I enjoyed hearing about his businesses and strategies. Obviously, someone who has a strong vision and is focused on execution.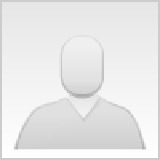 Had a great talk with Michael, who shared his experience and knowledge of running a startup business. He has a great business sense and is helpful in thinking through new possibilities.